Navigation path: Settings > System Messages
Overview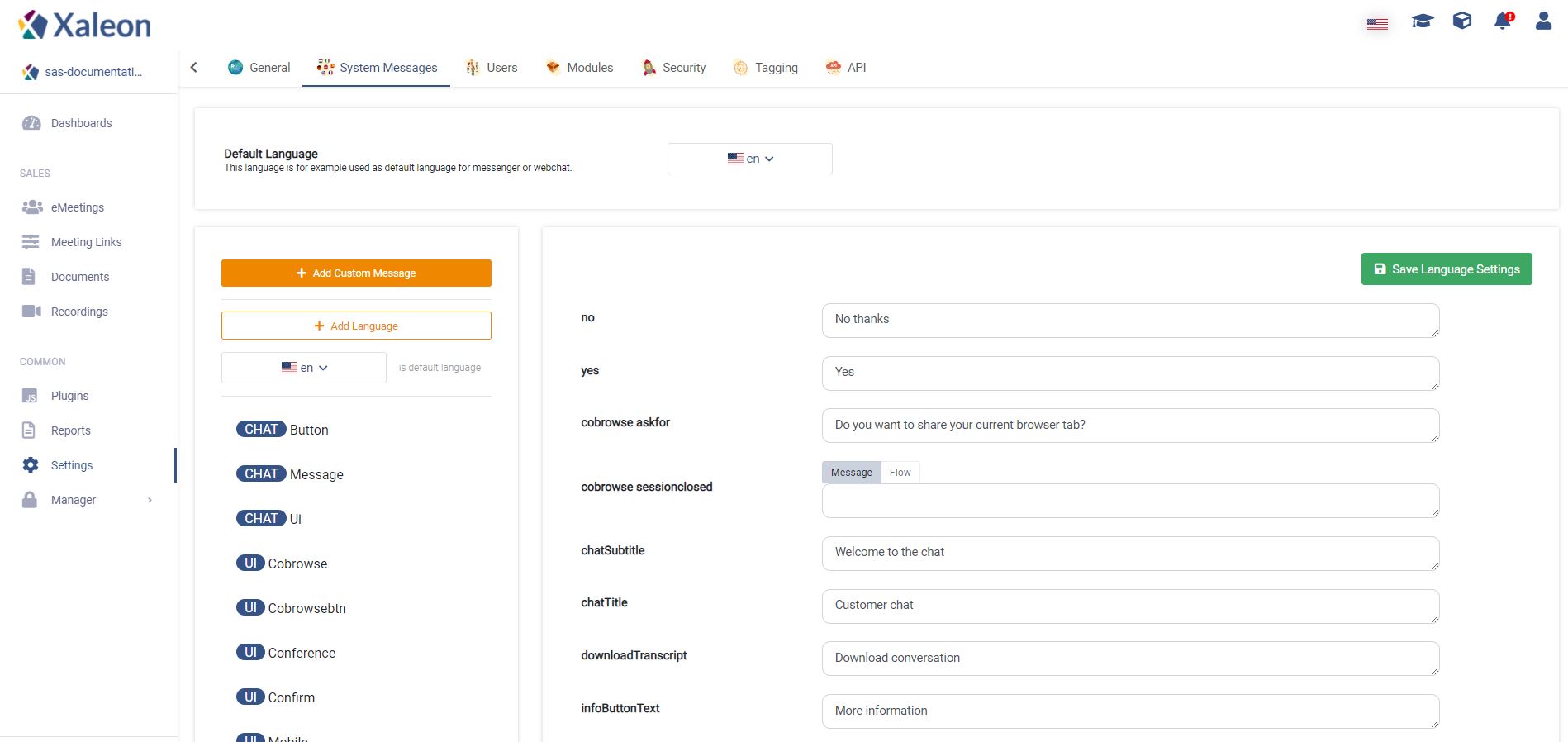 Defeault Language

This language is used as default language for your messanger or webchat. You can add languages by clickig + Add Language.

Messages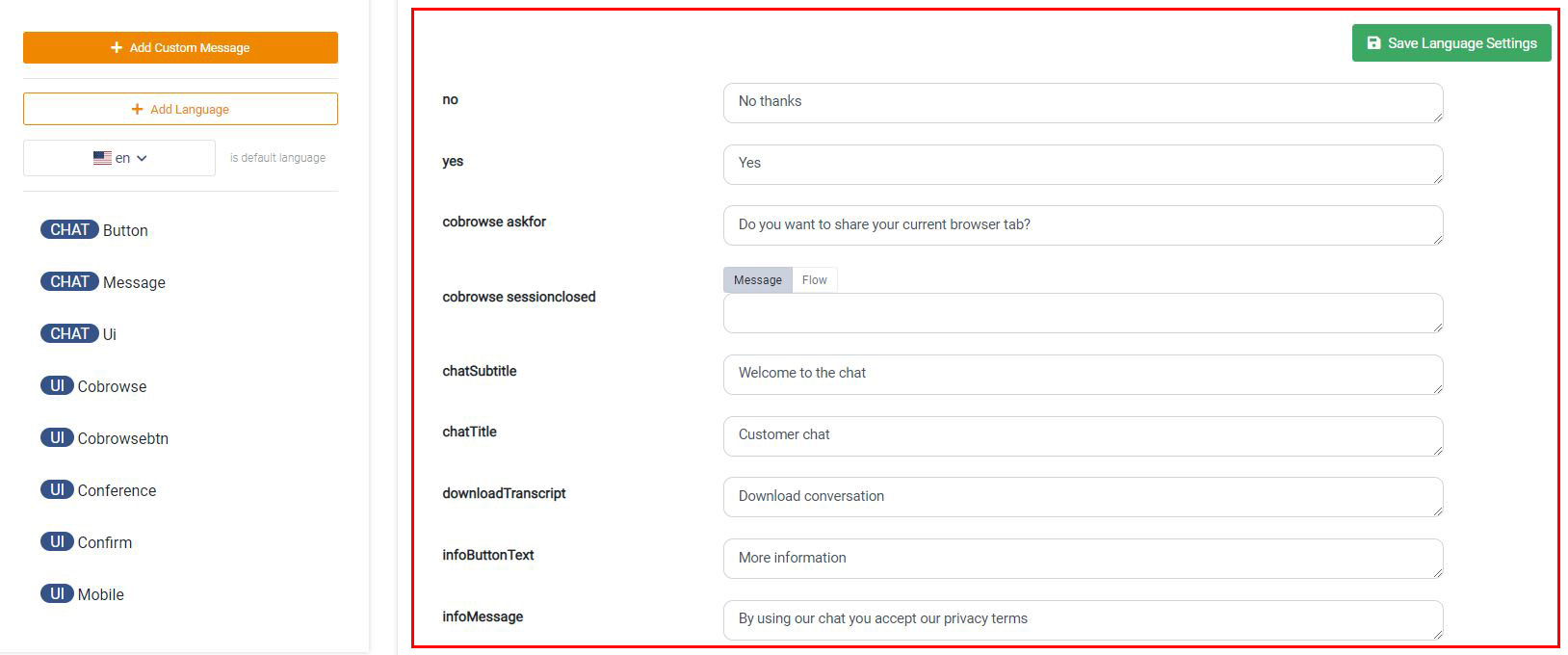 The list in the middle of the page shows all System Messages and their corresponding text. You can filter the list by clicking on a categorie on the left side.
Custom Messages

By clicking + Add Custom Message you can add a custom message to the list in the middle. To achieve this you have to define an identifier as well as the actual message you want to display. Custom Messages can be used e.g. in Routing Rules to send a specific message.