Navigation path: Settings > General
Tab: Tenant Settings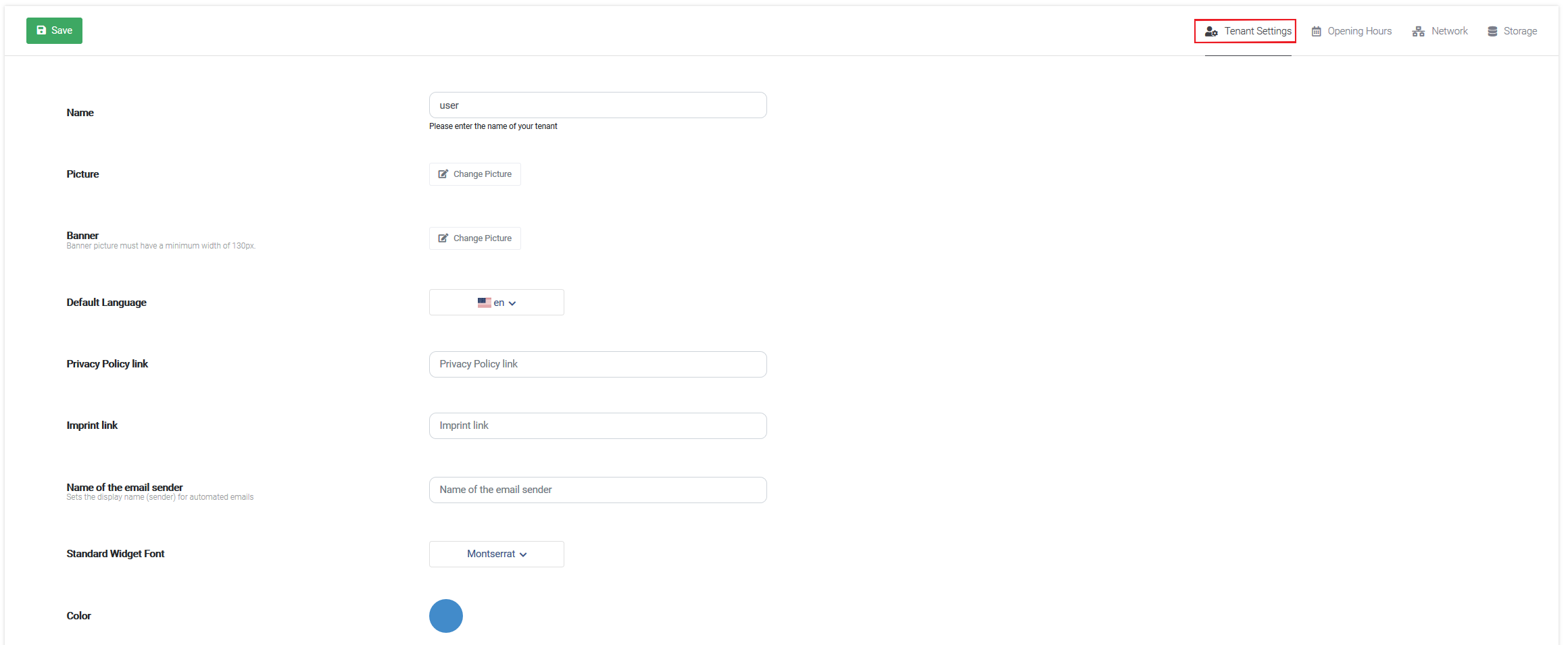 Name

This is your tenants name - this is supposed to be your company name.
Picture

Here you can upload your company logo, please use a square image.
Banner

Upload a banner picture.
Note: Banner pictures must have a minimum width of 130px.
Default language

The default language mainly affects your System Messages.
Privacy Policy Link

Here you can insert a link to your own privacy policy.
Name of the email sender

This field sets the sender name for automated emails.
Standard Widget Font

Here you can select your standard widget font out of various different fonts.
Color

The default color is used to initially ensure your corporate colors across the different TeamViewer Engage interfaces visible to your customers.
Tab: Opening Hours

You can create Opening Hours by clicking on + Add Opening Hours. Begin by giving your opening hours a recognizable name. Afterwards select a timezone as well as your Opening Hours. Optionally you can add holidays.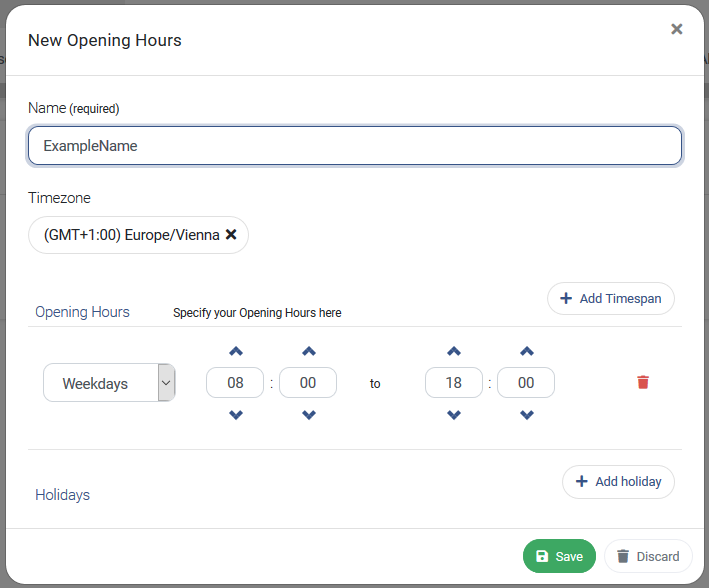 In Opening Hours you define periods which you can use as a condition within the different types of rules. Features where you can use the Opening Hours in:
Tab: Network

Websockets Websockets are enabled by default and only if Websockets are not working in your system it automatically falls back to XHR. If you know that your network only supports XHR, please disable it.
Tab: Storage

Here you can configure, for how long you want to save data such as recordings.