eMeeting Preparation - Overview
Navigation path: eMeetings + tab: Overview
Purpose

The eMeetings overview is your central view in the Sales Suite. In this view, you see your upcoming appointments, can upload documents and create or start new appointments.
Feature description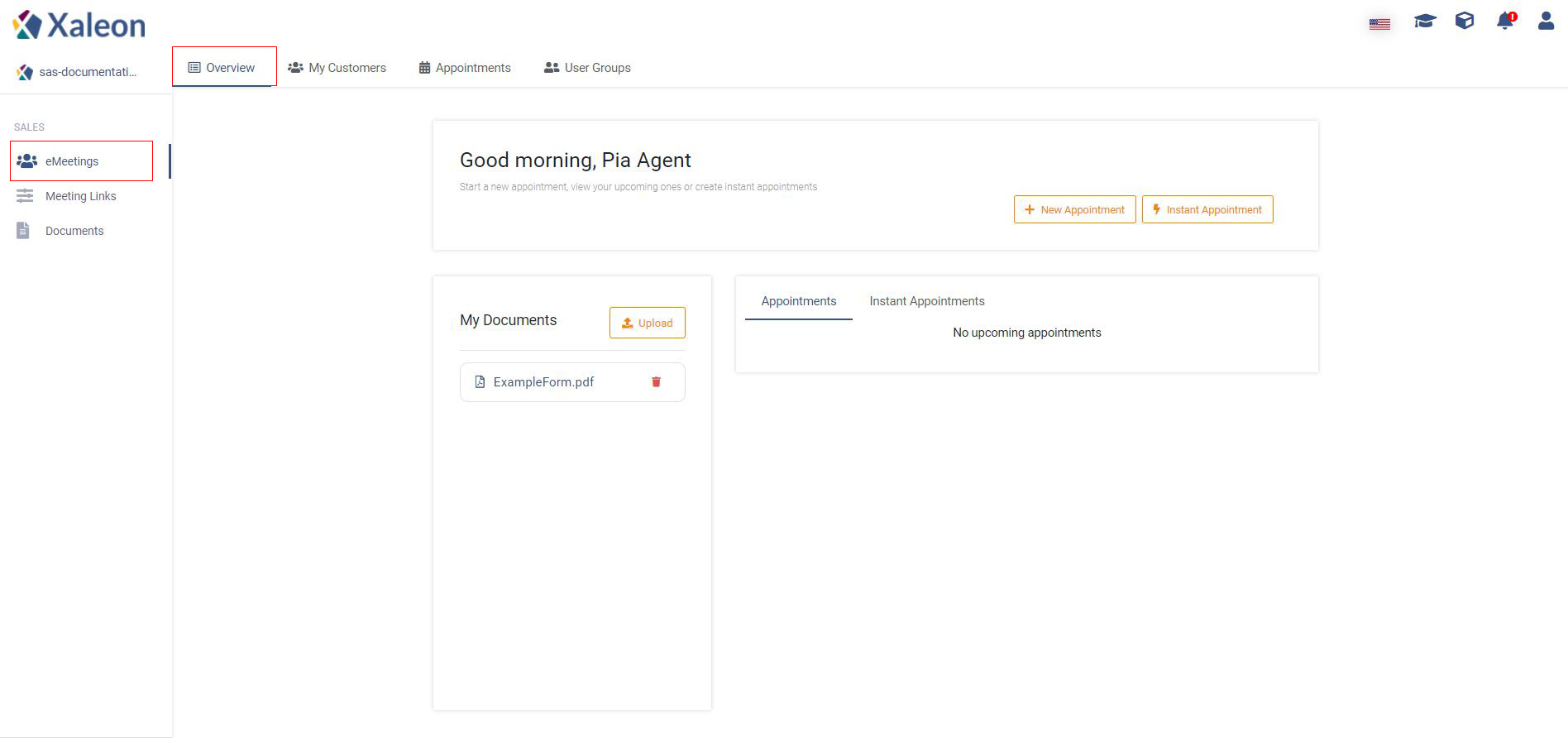 New Appointment

From the overview, you can create a new appointment (description of the process in Appointments) or start an Instant Appointment. With the immediate appointment you immediately open a meeting link which you can share with a conversation partner e.g. via email without long configuration.
Planned Appointments
In the lower right corner you see a list of all planned appointments, which you can easily join from this view.
Document Templates
At the bottom left you can upload and prepare document templates to have them available once needed during an appointment. TeamViewer Engage distinguishes between two types of documents: Moderator document and standard document. Standard Documents are usually created by your organization and are available to all employees as templates. The Moderator Document is your personal document template.
(Note: Moderator Documents will soon be renamed to "My Documents", Standard Documents to "Company Documents")