Navigation path: Main Menu > Live Chat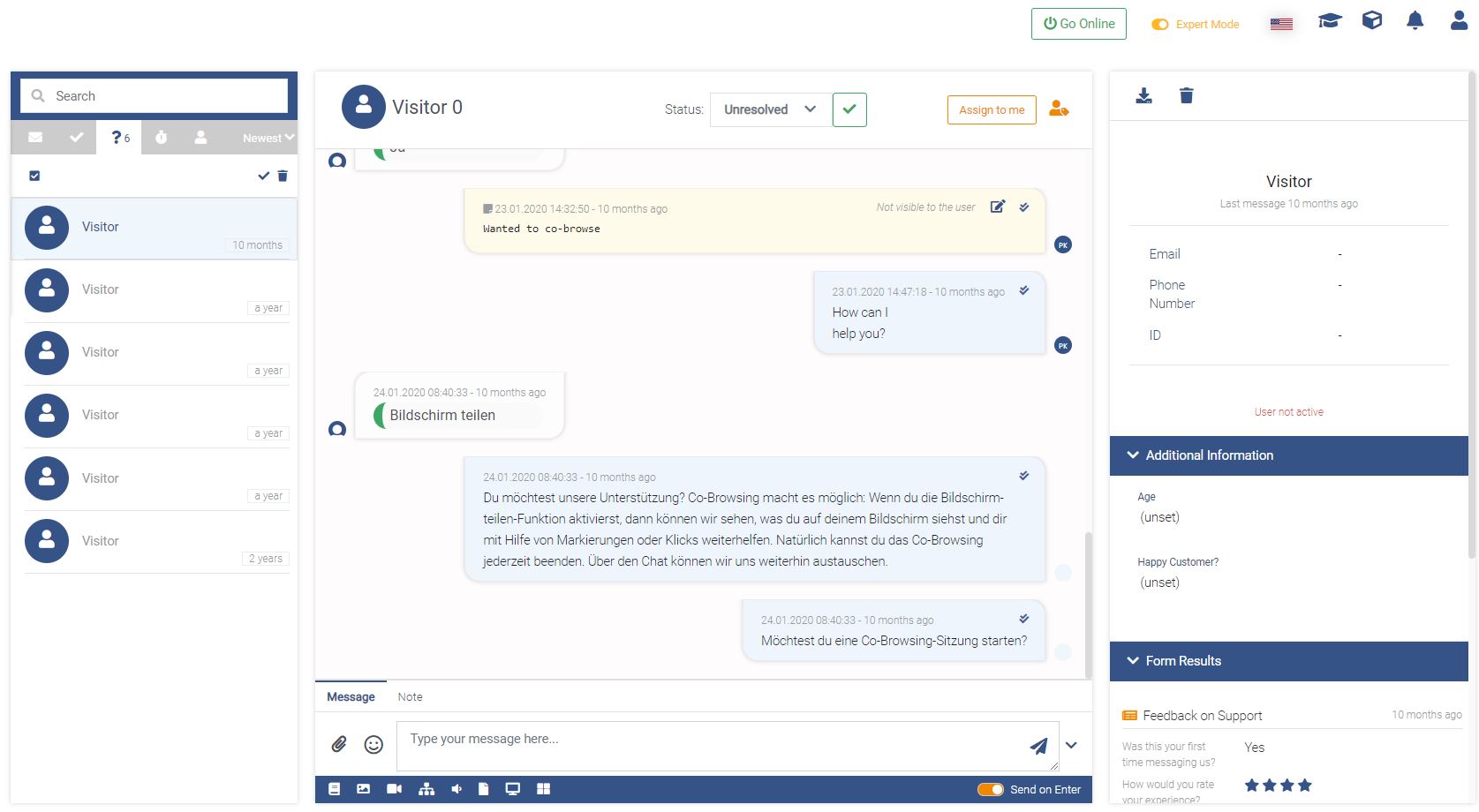 Summary
Purpose

The Live Chat (also WebChat) interface is where you handle all incoming chat messages from your WebChat.
Functionalities / need to know

Within the Live Chat interface you are able to do the following:
handle conversations and assign/answer/close them
shift from Live Chat to Agent View, and start Co-Browsing and/or Videocalling
take notes within chat conversations
send Flows or other media (documents, images, Articles, ...)
create Tickets to keep an overview of all customer inquiries
Feature descriptions
List of chats
On the left you find the list of open conversations with users. On top you can search for user names within your current status folder. The shown list can be filtered by "Status", "Newest/SLA" and "Provider".
Status

The status is related to each conversation and can be:
Unread
Done
Unresolved
Waiting
All
A user sending a new message will receive the "Unread" status and remain in that state until someone changes it. When there's no status filter active, "Unread" messages will be shown by default.
Additionally to that, you can use the toggle switch to only show conversations that are assigned to you.
Chat window

On top of the Chat Window you can change the status of the conversation from Unresolved to Done and assign the conversation to yourself (if the conversation has not been assigned yet) by clicking the Assign to me button or assign the conversation to another team/agent by clicking on the orange agent-icon.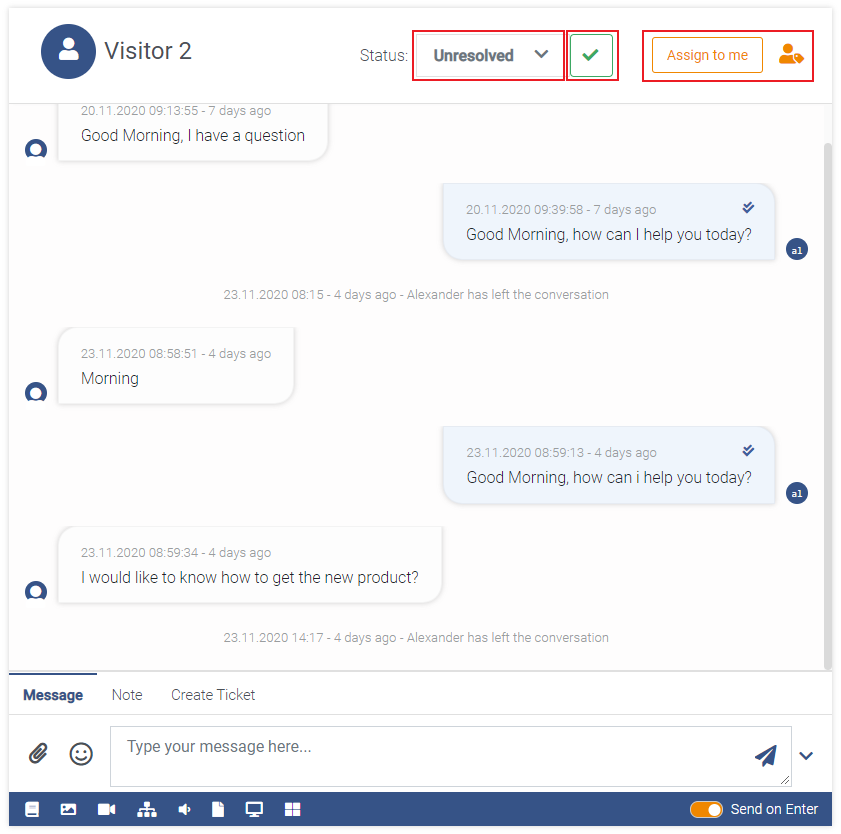 Further explanation of the Live Chat can be found under > Conversation Handling
User details view

On the right you see further information to the user. Here you can:
view further customer details using the Additional information section and
view Form Results (which have to be pre-defined)